We are proud to be sponsored by these wonderful companies who believe in our club and it's members! Please consider them first if you ever find yourself in need of their offerings.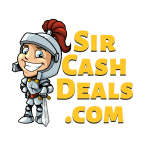 Tired of junk "deals" with yuuuuge potential upside, inflated ARV's and dishonest rehab numbers? Yeah, so were we. Join our buyer's list below.
Rich Rice
Evan Brown
SirCashDeals.com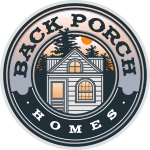 Back Porch Homes is a local tiny home manufacturer. Their homes are perfect as an "instant ADU." Contact them today to find out how you can own one of their units and increase the yield on your current properties.
Stephen Mckee
Todd Bayer
BackPorchHomes.com
Ryan Raven Loans. Formerly known as Rehab Loan Group, Ryan is currently rebranding and will be back in 2022.
---
---
Locke Your Loan is a very knowledgeable conventional lending organization.  They are familiar with any loan scenario and are capable of getting even the toughest of scenarios closed.
2900 Adams St, Suite A305, Riverside, CA 92504
(951) 405-2454
https://www.lockeyourloan.com